We're in the final throes of PST and preparing for our Swearing-In Ceremony tomorrow which will be streamed live via Periscope!
On Thursday, 16 June 2016 (at 10AM Western Africa Time), Peace Corps Namibia Group 43 will be swearing-in as official Peace Corps Volunteers. Those interested in watching a live stream of the ceremony, please download the Periscope app and follow Travis_PC_Namibia.
I understand this will be very early for people in the US (2AM in California and 11PM Wednesday night in Honolulu), so feel free to view the archived stream at a more convenient time if you're interested.
Over the past two days, our host organizations' supervisors and counterparts have traveled to Windhoek from around the country. After our initial introductions, we have had numerous group meetings, breakout presentations and one-on-one sessions to set the foundation for the next two years.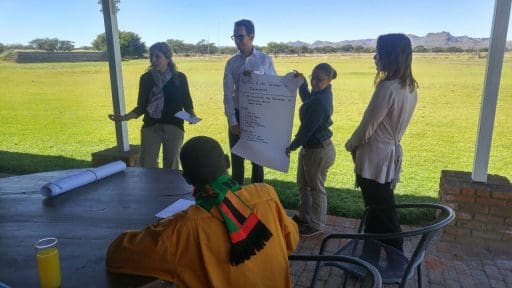 As I've been saying for weeks now, Group 43 is a very impressive team of Americans – and now, we can't wait to spread out across this great land! We'll leave this team behind us tomorrow and begin to leverage our efforts with our new Namibian partners. The enthusiasm amongst the whole group today was truly awe-inspiring!