---
After 9 weeks of PST, we were sworn in today by the US Ambassador as official Peace Corps volunteers in Namibia.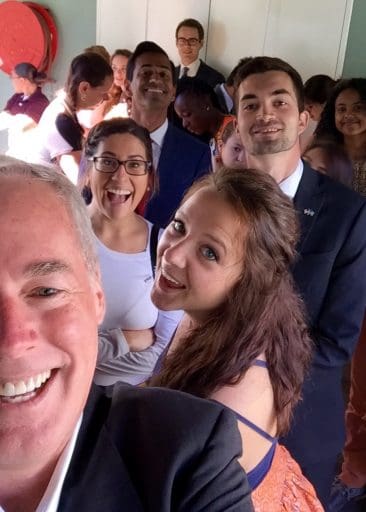 It was a moving ceremony, the stream for which you'll find on Periscope when you search for "Namibia."
The Okahandja Youth Choir sang and danced for us.
After heartfelt goodbyes, and a quick load of all our luggage into our counterparts' vehicles we began to disperse to all corners of this vast country.
In our possession were our new Group 43 t-shirts that I was pleased to help get made. The design was modeled after the Namibian hand gesture that resembles the shape of the country (see how the thumb forms the extension of the Caprivi Strip into the Zambesi Region?). I'm very happy with how they came out!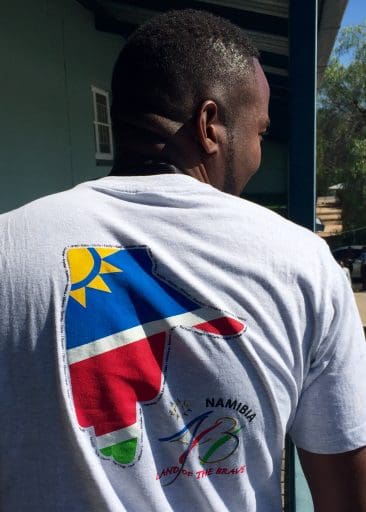 3 hours after leaving my American colleagues in Okahandja, I arrived to a very warm welcome by my new Namibian colleagues in Arandis.
I will live in a new and quaint 2-bedroom bungalow with running (hot!) water and electricity – more than my friends will get in their huts in the North and I feel very fortunate!