When I first visited Goanikontes-Oasis back in October, I started to think about a return trip to that relaxing retreat by hiking from Arandis across the desert and down a number of dry river canyons. While I had painful memories of the reconnaissance mission to remind me of the challenges, it was still a project I looked forward to accomplishing once summer was over and the temperatures were more tolerable.
Last weekend (Easter), we had both Friday and Monday off work so the timing and weather were perfect. My advanced planning paid off: my coordinates for the entry slot into the first canyon held true; the ground conditions were as expected; there was very little game (only some ostrich, springbok and baboons) and a good number of song birds; and my estimated distance (45-50km) was almost spot on at 52km.
I had only two disappointments:
The new boots that I've been breaking in for a few weeks are still too new, so hot spots on the back of my heels after 8km turned into pretty nasty blisters, especially when going through the softer sand of the Swakop River. Ouch! I felt every one of these steps!
The claim I had heard of no predators on the route was challenged by large paw prints that I later identified as leopard. The tracks were on the Khan River bed that had flowed 4 weeks before, so it was impossible to know how fresh the prints were. I saw no other evidence but quickly became grateful that blisters were my only worry!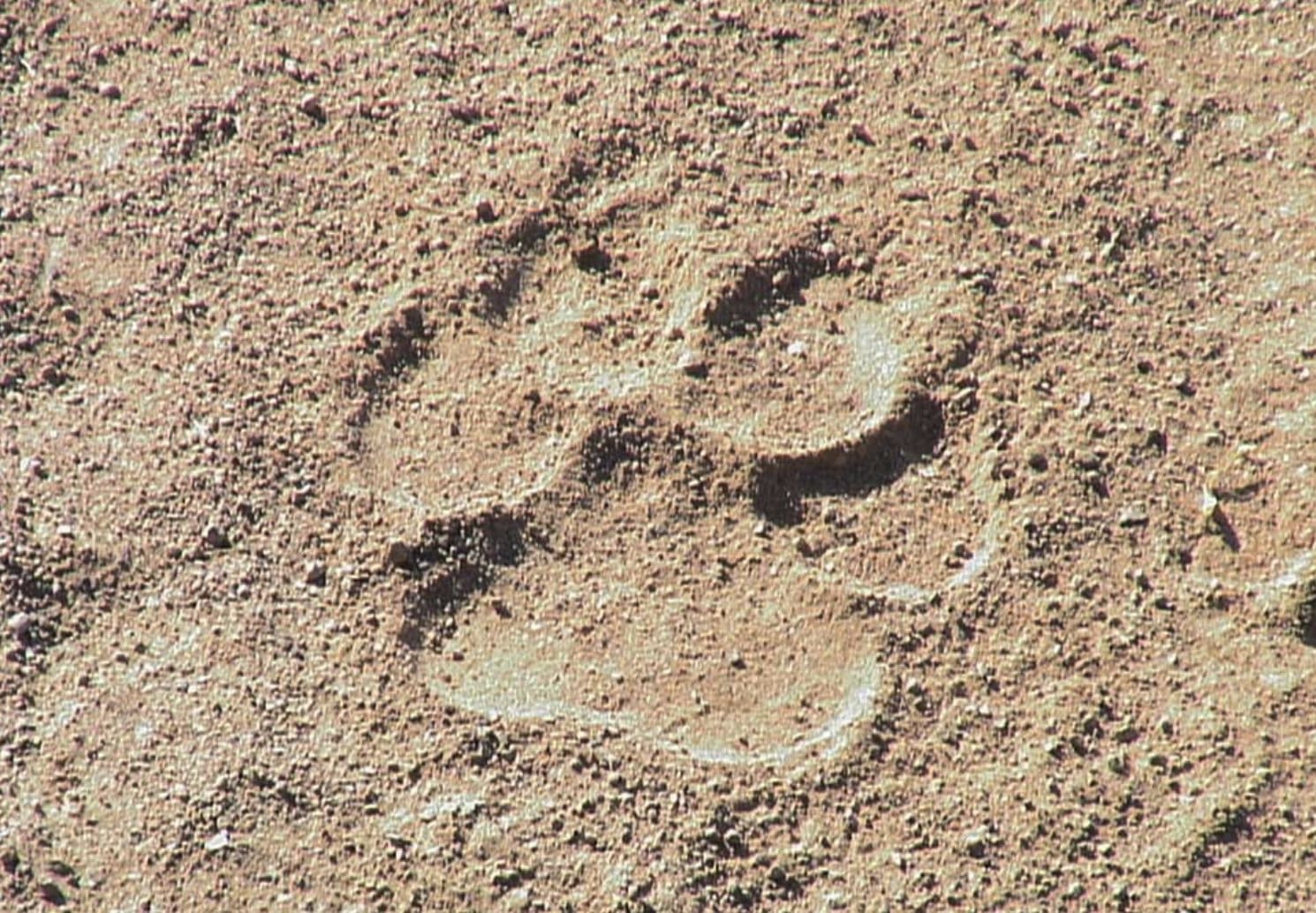 I was dead-tired by the time I arrived to Goanikontes Saturday afternoon, and was warmly greeted by fellow PCVs Andrew, Jen and Nathaniel. We camped the rest of the weekend which involved mostly hanging in our hammocks, catching up on our Kindle-reading and eating Jen's camp-gourmet cuisine.
Come Monday, when it was time to return home…   I hitched a ride back!
Here are some photos of the trip.