Hi, everyone! Wherever you are in the world, I hope you and yours are doing well, staying safe, and helping those around you. In these sad, discouraging, and frustrating times, I find it helpful to remember people who put others before themselves, and who recognize the advantages they enjoy because of their birth, ancestry, time, and place. To that end, you might appreciate this new documentary describing the history of the Peace Corps, available now for a virtual screening.
The film offers a balanced perspective of what the Peace Corps is, isn't, has been, and hasn't been (triumphs, rumors, blemishes and all). Not surprisingly, I promote the organization with personal bias, but given all the crap going on these days, I won't apologize.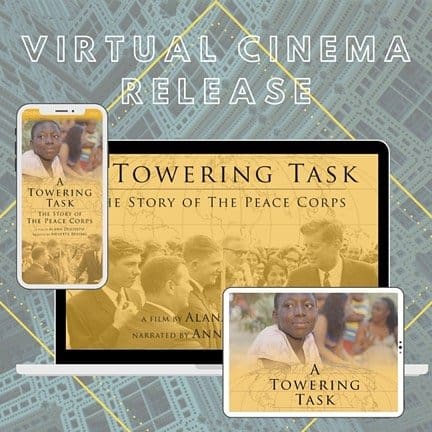 For those not aware, all current Peace Corps Volunteers were evacuated in March 2020 from their service sites around the world before international travel restrictions due to the COVID-19 pandemic would have prohibited safe movement. More than 7,000 people, including my colleagues in Namibia, received only 24 hours notice before uprooting themselves from their homes and host organizations. Six decades after the founding of the agency by JFK, the Peace Corps' very existence is now at risk if the current administration is retained in November. I hope this film will help strengthen the case for the continued support and growth of the Peace Corps. We need it now more than ever.
More information about the documentary can be found on its Facebook page. Please enjoy A Towering Task and learn from it. Please support the Peace Corps and remember to vote in November!