The journey of a thousand miles begins with one step.
Our first steps were to lug our bags through construction-filled streets of Philly to our waiting bus. Roll call onboard found no lost souls – and a lot of smiling faces at this early hour.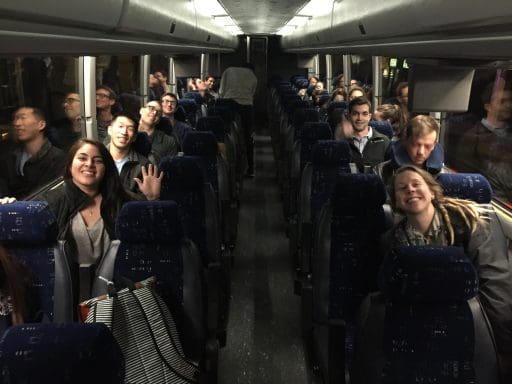 Since yesterday's post, a few people have asked me why I've decided to do this, which gives me the chance to refer you to the Page on this blog by that name. Someday, I'll learn how to post a link directly to it, but until then please navigate yourself to the list of Pages in the righthand column.